Grants and Scholarships Resource Center
This resource is designed to support career and technical education professionals and their students to seek support for their CTE programs and for funding assistance for tuition to pursue postsecondary CTE studies. Check back frequently as new programs are announced routinely.
If you are aware of support resources not listed here, please share that information with fundingsupport@acteonline.org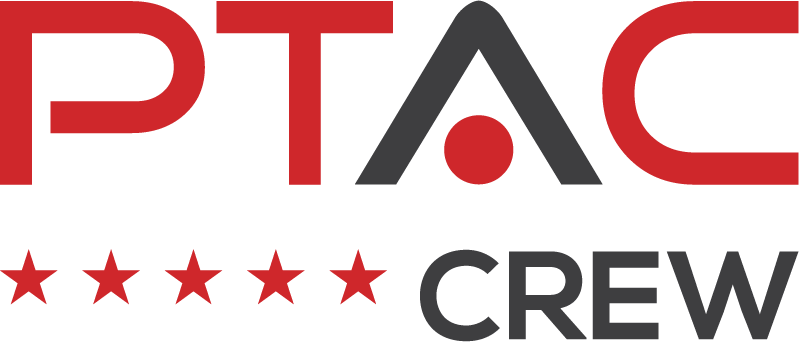 PTAC Crew Scholarship
The PTAC Crew Scholarship will be awarding one student $1,500. Candidates must be studying the HVAC trade at an accredited vocational or technical school. To qualify, you must be attending classes or planning to attend classes in an HVAC or HVAC-related program during the 2019-20 school year.
To learn more about the scholarship, you can visit our website at the link below. If you have any questions, please let me know.
The scholarship program will begin accepting applications June 1, 2019. The deadline for receiving applications is August 1, 2019 and the winner will be chosen within 60 days following the deadline.
2019 Build Your Future Scholarship
The Trimmer Construction Education Fund and NCCER are pleased to announce the
2019 Build Your Future scholarship is now accepting applications. This opportunity is open to anyone who is currently pursuing craft professional training in the construction industry through an NCCER accredited program or a state or federally approved apprenticeship program in a merit-shop training facility.
Applications will be accepted from now until August 2, 2019. Ten scholarships valued at $2,000 for each recipient will be awarded. View scholarship criteria here.
Grants

Agricultural Workforce Training Grant Programs
The Department of Agriculture's National Institute of Food and Agriculture (NIFA) announced the availability of $29 million in grant funding for their Education and Workforce Program (EWP), which includes the Professional Development for Agricultural Literacy and Agricultural Workforce Training Grants.
These programs, listed in more detail below, offer eligible institutions grants for professional development opportunities, in order to provide K-14 educators an increased awareness of food and agricultural science disciplines and career opportunities, and to help them develop an enriched curriculum for training the next generation of the agricultural workforce.
Professional Development for Agricultural Literacy Grant program: Participants are expected to develop skills necessary for integrating food and agricultural science concepts in their classes; explore the opportunities available in food and agricultural science career paths; and/or forge mentorships with professional and business leaders, and faculty. Grants can be for up to $300,000 for four-year projects. Deadline for submitting an application is June 13, 2019.
Agricultural Workforce Training Grant program: The goal is to expand job-based, experiential learning opportunities that lead to the development of the food and agricultural science workforce through curriculum development at community, junior, and technical colleges/institutes. Grants can be awarded for up to $500,000. Deadline for the Letter of Intent is June 11, 2019, and the application deadline is Aug. 22, 2019.
Institutions who are eligible to apply and receive grant funding under these programs include, but are not limited to land-grant institutions, for-profit organizations other than small businesses, individuals, nonprofits with 501(c)(3) IRS status, nonprofits without 501(c)(3) IRS status, private institutions of higher ed, small businesses, state agricultural experiment stations, and state controlled institutions of higher ed.
For more information on the grants and submission details, please visit the grant announcement page on NIFA's website.
The deadlines are June 11, and 13, 2019.
Funding & Recognition Programs
NASCLA Contractor Scholarship Program
Know a student pursuing a career in the construction industry? Invite them to apply for the NASCLA Contractor Scholarship Program which provides an opportunity for two recipients to be awarded a complimentary invite package to the upcoming NASCLA 2019 Annual Conference.
Scheduled for August 26 – 29, 2019 in Baltimore, Maryland, the opportunity provides industry-wide recognition, networking opportunities, conference mentor, the option to participate in a moderated panel discussion and a certificate of attendance. The award includes travel arrangements, hotel, registration and $750 in cash.
Harbor Freight Tools for Schools – Prize for Teaching Excellence
The Harbor Freight Tools for Schools 2019 Prize for Teaching Excellence will award $1 million in prizes to public high school skilled trades teachers and programs!
Applications Open: April 17 – June 17, 2019