NextLevel Postsecondary CTE Fellowship
Cohort #3 – 2021 Fellows
ACTE announced its third class of Fellows for its 2021 NextLevel Postsecondary CTE Leadership Program, sponsored by ECMC Foundation and powered by ACTE (formerly known as the Postsecondary Leadership Success Program at ACTE – sponsored by ECMC Foundation). Twnety fellows were selected for the 2021-2022 cohort. The NextLevel Fellowship provides professional and career growth opportunities to the next generation of leaders in postsecondary CTE programs through a nationally-recognized program that is engaging, individualized, and memorable.
---
Daniel Adams –  (Oregon)
Dan Adams got into education more than 20yrs ago as a middle school STEM teacher to do equity and racial justice. He has served as an Operations Director with InsideTrack and also a Data Specialist at the Oregon Department of Education. Most recently as Oregon's Statewide Director of Career Pathways, he's managed a $2,000,000 grant to all seventeen independent Oregon community colleges and built a data system that demonstrated career pathways eliminated the opportunity/achievement gap while serving a significantly higher portion of Students of Color. Dan is honored to serve as Co-Chair of the Oregon Safe Schools and Communities Coalition which seeks to create safe schools and communities where every family can belong, every educator can teach, and every child can learn regardless of actual or perceived sexual orientation or gender identity.
---
Carla S. Arciniega – Lane Community College (Oregon)
Carla S. Arciniega is a Project Coordinator Lead and Perkins grant Coordinator at Lane Community College. She has worked at LCC for a little over 4 years, and more specifically in a CTE and Perkins coordinator capacity for 3 years. In this role, Carla, loves to be able to create positive change in students' learning experiences. Carla is currently finishing an Executive Master's in Public Administration at Portland State University, and the focus of her research is on career technical education and social upward mobility.
---
Shelsi Barber-Carter –  (Louisiana)
Shelsi Barber-Carter is a resident of Zachary, Louisiana and has served as the Perkins Grant Coordinator at Baton Rouge Community College. With over 10 years of experience in education administration, she has worked diligently to build effective partnerships and foster the development of innovative tools and strategies that are used to engage and educate the next generation of young people to lead productive and successful lives as adults. As a strong advocate and administrator for Career and Technical Education, she is committed to setting the stage for increasing the knowledge level about CTE opportunities that are available to secondary and post-secondary students. With such a forceful drive, she is pursuing her doctoral degree in Educational Administrative Leadership and Research and plans to use the degree to influence greater change in her local community and beyond.
---
Tracey D. Cooper – Temple College (Texas)
Tracey Cooper is the Executive Director of Nursing at Temple College. After spending over 20 years in Nursing Education, she views her role as being a resource for faculty and students with the goal of providing a high-quality learning environment that will lead to student success. One way she has accomplished this is by securing funding through grant opportunities to support faculty development and provide state of the art equipment for the Nursing Simulation Lab. She received her BSN from Texas Tech University Health Sciences Center and her MSN in Nursing Education from West Texas A & M University.
---
Dr. Rebecca Farley – Dean of Instruction, Bakersfield College (California)
Dr. Rebecca Farley's twenty-three-year career in education has included teaching, administration, career technical education, industry partnerships, dual enrollment pathway development and large-scale grant management across California. Her leadership in the development and scaling of the Wonderful Agriculture Career Prep program included managing the partnership between three community college districts, thirteen K-12 districts, and several industry partners, which collectively serve thousands of Ag Prep students annually. . Rebecca is passionate about providing world-class equitable, accessible, collaborative educational opportunities for all students. Rebecca has spoken at the state and national level on topics such as educational innovation, education and economic mobility, early college and career pathway development, and comprehensive student support services.
---
Dr. Tachaka Hollins – Tennessee Board of Regents (Tennessee)
Dr. Tachaka Hollins is currently the Assistant Vice-Chancellor for Academic Affairs at the Tennessee Board of Regents. An alumna of Middle Tennessee State University and East Tennessee State University. She obtained a Master of Business Education and Education Doctorate (Ed.D.) in Educational Leadership and Policy Analysis. For over 16 years, Dr. Hollins has worked extensively in higher education administration with a focus on student success and workforce development. In addition to her work as an administrator, she is a devoted wife and mother of three.
---
Brad Kinsinger – Kirkwood Community College (Iowa)
Brad Kinsinger is the Dean of Agriculture Sciences, Hospitality, and Culinary Arts at Kirkwood Community College. He is the founder and the former director of the Global Agriculture Learning Center at Hawkeye Community College in Waterloo, Iowa (USA). Brad has fostered and cultivated agricultural and educational partnerships in Brazil, Denmark, Greece, Haiti, Japan, Kenya, Kosovo, Malaysia, and the Netherlands, with new partnerships expanding to other countries. Brad received his bachelors of science in Agricultural Education from Iowa State University and masters of science in International Agriculture from Oklahoma State University. Brad is currently working towards his doctoral degree in Postsecondary Education at the University of Northern Iowa. Brad resides in La Porte City, Iowa with his supportive wife, Jill, and their three children.
---
Moira Lafayette – Blackhawk Technical College (Wisconsin)
Moira Lafayette has been the Dean of Health Sciences and Public Safety at Blackhawk Technical College for the past three years and uses her leadership skills to oversee educational program management in a dynamic and flexible learning environment. She has worked in public health training and higher education for over twenty years and draws upon her expertise in academic program management to foster learning environments that ensure students success.
---
Alesksander Marthinussen – Northern Virginia Community College (Virginia)
Aleksander holds a master's degree in aerospace engineering from Narvik University College in Norway, where he was born and raised. Before relocating to the U.S. in 2008, he worked for the European Space Agency, Norwegian Space Center and Andoya Space with student outreach and teacher professional development in STEM. Aleksander currently works at Northern Virginia Community College as a Program Manager for NOVA SySTEMic, the College's STEM Outreach Program. He provides leadership and coordination of STEM activities in the community such as STEM summer camps, STEM expos, STEM workshops and other outreach activities.
---
Darlene O'Rourke – Western Governor's University (New York)
Darlene O'Rourke holds a bachelor's degree in English Literature from University of Maryland, College Park and Master of Business Administration with a concentration in Marketing from Baker College, Center for Graduate Studies. Throughout her 12 years at Queensborough Community College, she has been dedicated to grant-funded programs that helped bridge underserved high school students to college, and most recently, expands her experience to the Strengthening Career and Technology Education for the 21st Century Act (Perkins V) as the Perkins Grant Director and Officer. In her former position, she continued her passion to bond higher education and student excellence with Career and Technical Education programs. Outside of her professional life, she is a devoted wife with two children and a very special canine.
---
Martha Payan-Hernandez – Fullerton College (California)
Martha Payán-Hernández has built a rewarding career in post-secondary education and possesses experience in workforce development, adult education and Career and Technical Education (CTE) in both noncredit and credit areas.  She brings over 23 years' expertise in managing grants, community relations and developing marketing strategies.  In her role at Fullerton College, in California, Martha is the CTE Director, Strategic Recruitment and Outreach, managing recruitment, marketing, and outreach strategies to promote CTE programs. In this capacity, she develops activities and strategies that bridge collaborations between K-12, ROP, noncredit adult education, business, industry, and workforce development stakeholders.  In addition, she promotes diversity in nontraditional CTE programs, outreach to underserved populations, and works collaboratively to increase articulation agreements with local high schools.
---
Bernie Phelps – Montana Technological University, Highlands College (Montana)
Bernie is the Program Director for Carl D. Perkins and Perkins Rural Reserve Institution (Career Pathways) grants and Dual Enrollment and also serves as the TRIO Student Support Services Academic Coach. A Montana native, she has been part of Montana Technological University for the past 16 years establishing secondary, post-secondary and industry partnerships. The past four years have focused on improving opportunities for all Montana students in Career and Technical Education Programs. She currently serves on the Highlands College Advisory Board, a member of the Highlands College Leadership group and member of community and institution committees. In her off time, she enjoys time with her husband and grown children and taking pictures of Big Sky County.
---
Brian Rick – Southeastern Illinois College (Illinois)
Since and early age, Brian has always been interested in the trades and the Career and technical education field. He has worked in several high schools as well as local community colleges in a teaching and now administrative role. Brian originally worked in the architecture and construction industry before coaching high school students which allowed him to find his passion and enter the education field. When he is not working, he enjoys spending time traveling and at home with my wife and two kids who are 2 and 5 years old.
---
Tiffanie Rosier –  (Virginia)
Tiffanie Rosier has served as a STEM Education Coordinator for NOVA SySTEMic at Northern Virginia Community College. Her role is to facilitate and coordinate STEM integration and Career Exploration activities at all grade levels from K-12 to Community College in various in person and now virtual formats. Tiffanie also works to develop relationships with higher education and business partners to coordinate activities for student's academic, career and professional development. Tiffanie coordinates regularly scheduled STEM/CTE Workshops for students and potential students on topics related to career and professional development activities, along with information about academic programs at NOVA.
---
Eric Sewell – Southern Union State Community College (Alabama)
Eric Sewell is the Dean of Technical Education and Workforce Development at Southern Union State Community College, and the former Director of Technical Education. He has worked in education for the past 9 years with the last five years dedicated to Career and Technical Education programs in higher education. He serves as a liaison establishing and maintaining working relationships with local schools, businesses and community agencies. He is passionate about student success through career and technical education programs. Eric holds both a bachelor's and master's degree in Agricultural Education from Auburn University and multiple leadership certifications.
---
Dr. Ashlee E. Spannagel – Southeastern Community College (Iowa)
Dr. Ashlee Spannagel serves as the Dean of Career and Technical Education & Workforce Development at Southeastern Community College. Dr. Spannagel is a licensed educator and began her career in education as a high school agriculture teacher. She possesses over ten years of experience in secondary and community college education.
---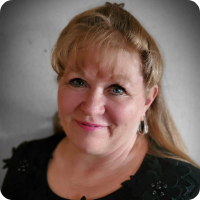 Vickie Thomas – Eastern New Mexico University Roswell (New Mexico)
Vickie has worked with non-traditional students for more than 20 years with a focus on developing a properly skilled and trained workforce using a non-credit format. She currently leads the Center for Workforce and Community Education at Eastern New Mexico University in Roswell, New Mexico which provides training for current and future employees and employers in the local area and leisure learning opportunities for children and adults.
---
Katie Vincent – Owensboro Community and Technical College (Kentucky)
Katie holds a Bachelor of Science in Agriculture degree from Western Kentucky University and a Master of Science in Human Development and Leadership degree from Murray State University. She has been with Owensboro Community and Technical College since 2007. Prior to joining OCTC's Workforce Solutions team in 2010, Katie spent three years as project manager of a U.S. Department of Labor Biotechnology grant, working with the college's academic division. During her 13-year tenure with OCTC, Katie provided project management and success coaching to multiple work and learn programs including GO FAME, GO CAREERS, IBEW, and TECH X. She currently serves as the Director of Workforce Partnerships, working closely with employers to identify training opportunities and assist them in growing their workforce with industry-recognized, customized programs and/or training. In addition, Katie serves on a project team to implement GO FEMALES, a National Science-Foundation initiative to advance female incumbent workers in the manufacturing industry.
---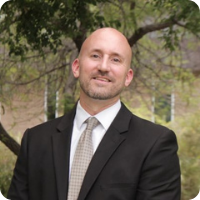 Dr. CJ Wurster – Phoenix College (Arizona)
Dr. CJ Wurster is the Interim Vice President of Academic Affairs at Phoenix College. CJ has been providing leadership to CTE programs in the areas of Business, Information Technology, Applied Technology, Trades, Beauty & Wellness, and Health Care at GateWay Community College in his previous role as Associate Dean in the Academic Affairs division. He is committed to equity, shared governance, and transparency in providing leadership toward education and workforce solutions in the communities that GateWay serves. Dr. Wurster is originally from central New York, and earned his Bachelor's Degree in Criminal Justice at Rochester Institute of Technology where he was also captain of the men's basketball team. He earned his Master's of Administration degree and Doctorate in Educational Leadership at Northern Arizona University.
---
Dr. Xue Xing – University of Nevada, Las Vegas (Nevada)
Dr. Xing is an Assistant Professor at the University of Nevada, Las Vegas. She obtained her Ph.D. in Workforce Education from the University of Georgia. Her research interests focus on college and career preparation of adolescents and adults during school-to-school and school-to-work transitions, career and technical education (CTE), and career advancement of working adults.