Pennsylvania Association for Career and Technical Education
Membership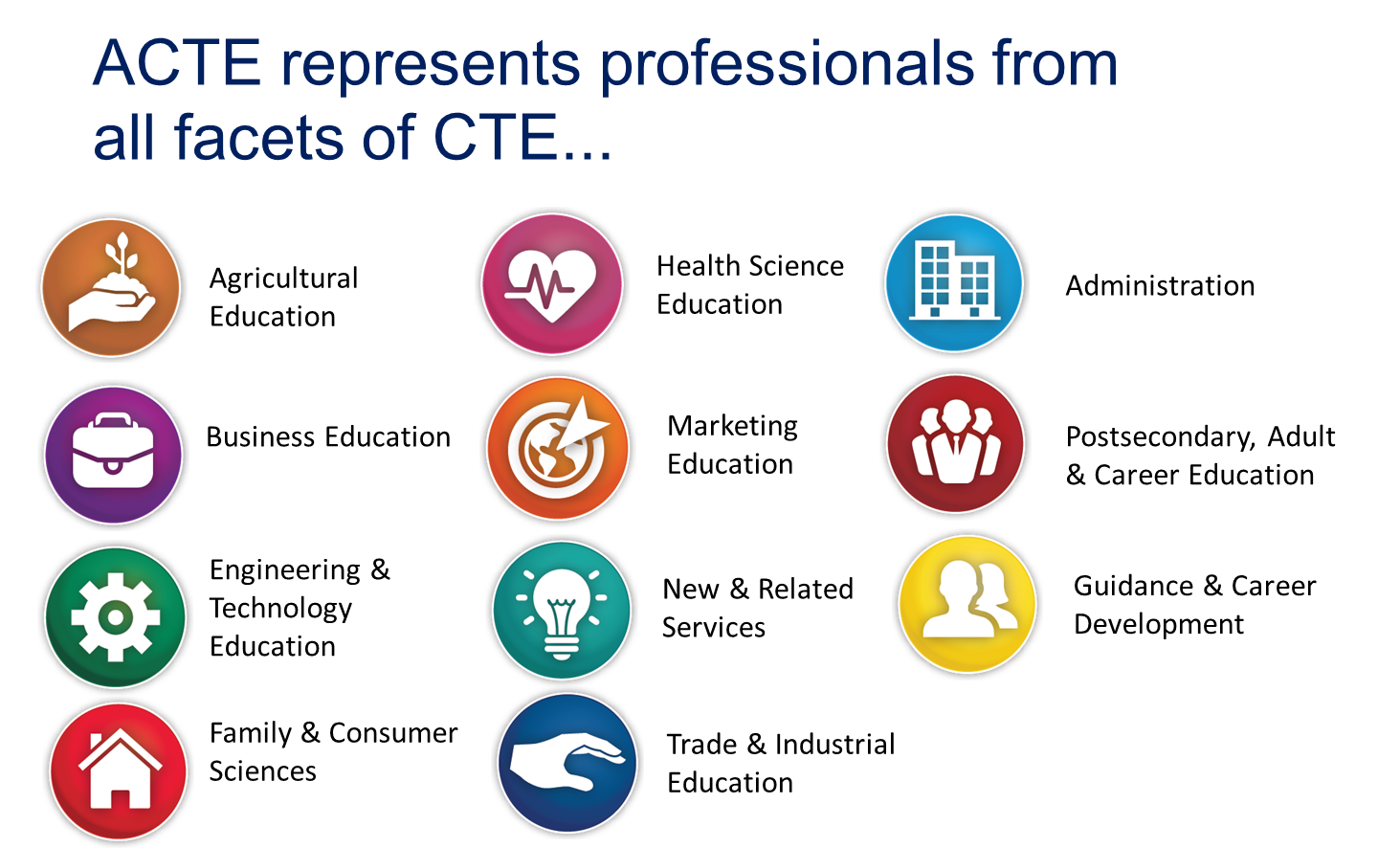 Learn more about the comprehensive benefits of membership!
Membership has its rewards:
| | |
| --- | --- |
| Professional Development | Get access to high quality professional development to enrich your curriculum and advance your career. Join 3,500+ CTE professionals for ACTE's CareerTech VISION. |
| Advocacy | Influence CTE-related legislation and funding, drive economic development, and voice your policy priorities at local, state and national levels. |
| Networking | Whether it's online or in person, cultivate a knowledgeable network for sharing and exchanging ideas. |
| News and Updates | Receive a subscription to Techniques magazine and ACTE News, Legislative Alerts, Career Tech Update, STEM SmartBrief and more. |
| Professional Recognition | Achieve national recognition through state, regional, and national ACTE awards programs honoring the most distinguished CTE educators and programs. |
| Peace of Mind | Group life and AD&D insurance and professional liability coverage. |
| Discounts | Member-exclusive discounts for ACTE events and countless CTE products. |
| Career Readiness | Check out ACTE's online Job Bank to help you find new and exciting work. |
Individual membership is $115* and includes access to both Pennsylvania and ACTE national benefits.
*Division dues may vary.
Visit ACTE or call 1-800-826-9972 to join!
PA Leaders
Donald Bray
President
Western Montgomery CTC
77 Graterford Road
Limerick, PA 17601
610-489-7272
dbray@westerncenter.org
Kim Cosklo
President-Elect
Susquehanna County Career & Technology Center
2380 Elk Lake School Road
Springville, PA 18844
570-278-9229
Kim.cosklo@scctc-school.org
Scott Rogers
Secretary
York County School of Technology
2179 S. Queen St.
York, PA 17402
717-741-0820
srogers@ytech.edu
Robert Kindon
Treasurer
Central Montco Technical High School
821 Plymouth Meeting Road
Plymouth Meeting, PA 19462
484-845-3510
rkindon@cmths.org
Lukas Miller
Membership Chair
Dauphin Career and Technical Education Center
6001 Locust Ln
Harrisburg, PA 17109
717-652-3170
LMiller@dcts.org
John Pulver
At-large Member
Pennsylvania Career & Technical Administrators
23 Meadow Drive
Camp Hill, PA 17011-8331
717-761-3381
john@pacareertech.org