What is ACTE ?
ACTE is the largest national education association serving thousands of professionals dedicated to the advancement of education that prepares youth and adults for successful careers. Our members represent all facets of career and technical education (CTE) and include: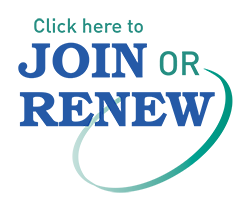 Secondary and middle school CTE teachers and administrators
Postsecondary CTE instructors, faculty, administrators and deans
Guidance counselors
Students studying to become CTE educators
Federal and state government education professionals
Nonprofit organizations active in the advancement of CTE
Corporations working with CTE programs and educators on workplace skills
---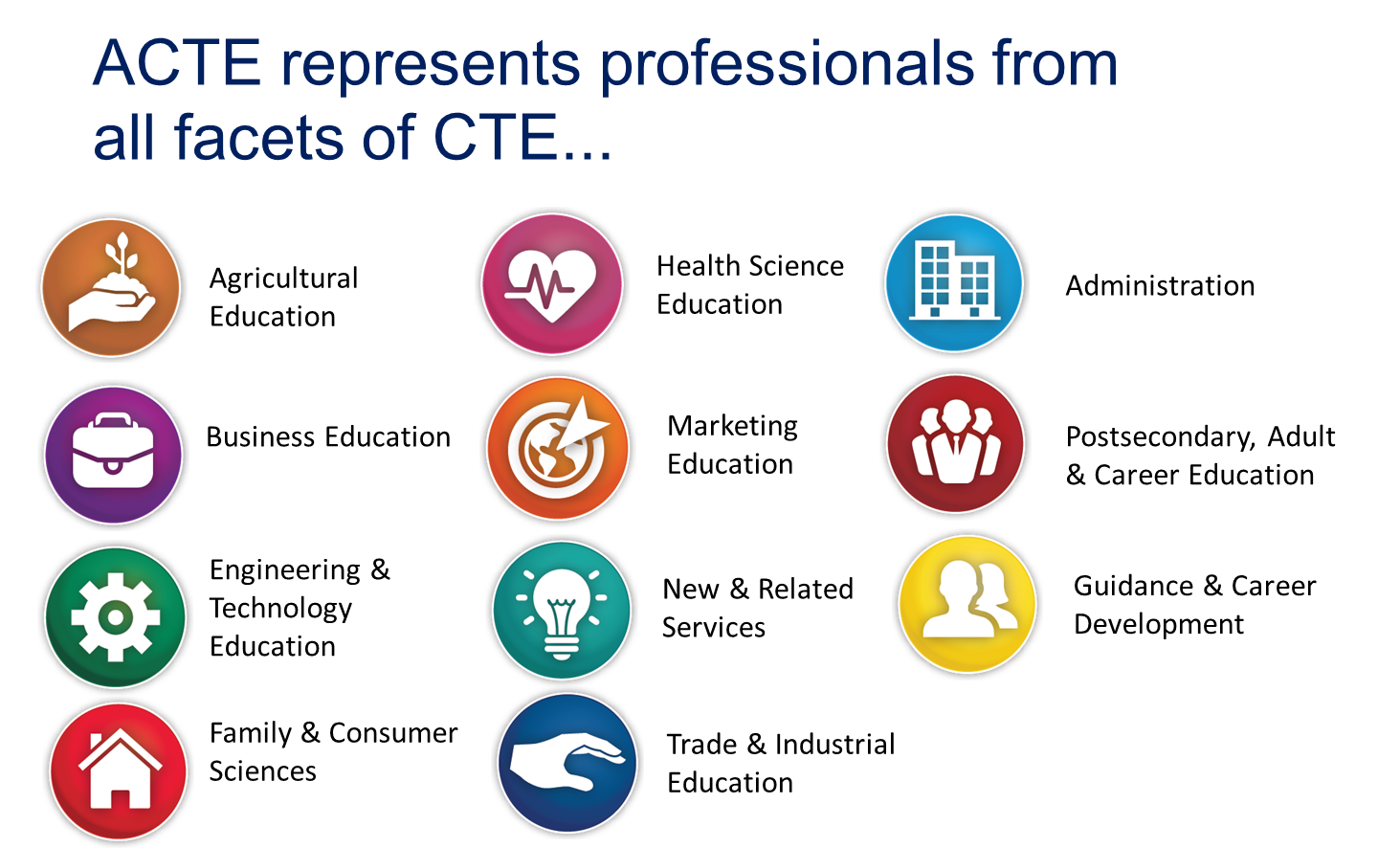 Learn more about the comprehensive benefits of membership!
Membership has its rewards:
| | |
| --- | --- |
| Professional Development | Get access to high quality professional development to enrich your curriculum and advance your career. Join 3,500+ CTE professionals for ACTE's CareerTech VISION. |
| Advocacy | Influence CTE-related legislation and funding, drive economic development, and voice your policy priorities at local, state and national levels. |
| Networking | Whether it's online or in person, cultivate a knowledgeable network for sharing and exchanging ideas. |
| News and Updates | Receive a subscription to Techniques magazine and ACTE News, Legislative Alerts, Career Tech Update, STEM SmartBrief and more. |
| Professional Recognition | Achieve national recognition through state, regional, and national ACTE awards programs honoring the most distinguished CTE educators and programs. |
| Peace of Mind | Group life and AD&D insurance and professional liability coverage. |
| Discounts | Member-exclusive discounts for ACTE events and countless CTE products. |
| Career Readiness | Check out ACTE's online Job Bank to help you find new and exciting work. |
Individual membership is $155* and includes access to both Ohio and ACTE national benefits.
*Division dues may vary.
Visit ACTE or call 1-800-826-9972 to join!
---
Key Players In Your State
Ryan McCoart, President 
Great Oaks Career Campuses
Nancy Luce, President
Upper Valley Career Center
Bill DiMascio, Coordinator of CTE
West Shore Career-Technical District/Lakewood City Schools
Jamey Palma, Treasurer
Massillon City Schools
Christine Boucher, Secretary
Eastland-Fairfield Career and Technical Schools
Dee Smith
Ohio ACTE Executive Director (non-voting)
To contact the executive board, email Dee Smith or call Ohio ACTE at (614) 890-2283.
Member Categories
CTE professionals are encouraged to support both ACTE and Ohio ACTE by joining/renewing their membership here (print form). In order to streamline state-level dues processing, Ohio ACTE will be collecting only state dues. This change will allow Ohio ACTE to focus resources on advocacy efforts and professional benefits rather than administrative processes. To ensure membership is updated in real time, you can also join each organization separately, especially if you need immediate access to discounted membership events/products in order to register at the member rate.
Unified ACTE Membership (Administrators and Teachers) *Recommended* – Join/Renew ONLINEor PRINT FORM
Career and technical education professionals who deserve the benefit of full membership in the national ACTE and State Association will want to become unified members. As a member of a unified state association, you are required to hold state and ACTE membership simultaneously. Members in this category are eligible to vote, serve on committees and participate as a delegate.
Already a member of Ohio ACTE, but not ACTE national? Reap the benefits afforded to thousands of CTE professionals by joining now. Individuals who are focused on national benefits such as the award-wining Techniques magazine, discounts to ACTE's CareerTech VISION, Best Practices and Innovations and National Policy Seminar will want to become ACTE members. As an ACTE Only Member you are not required to hold state and ACTE membership simultaneously. Members in this category are eligible to vote, serve on committees and participate as a delegate.   Join now!
**For retired and full time students please join here.