How will increased CTE funding impact you?
The answers will be available at the 2022 Kentucky CTE Summer Program —AND MORE! Click here to learn more.
See Summer Program page for official daily schedule of more than 200 professional development presentations.
---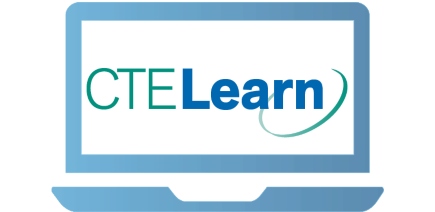 CTE Learn is an online professional development portal for CTE faculty and administration. Check out this one-minute video. Get more details on the Education Page.
---
News & Notes
May 19, 2022 — The fiscal year wrap-up of Kentucky Association for Career and Technical Education (KACTE) activities and Board decisions.
---
KACTE/KDE Principal Leadership Development Series
PDF Documents of Video Texts and References
---
---
Educate students, parents, educators and others about Career and Technical Education with these short, informative videos.
KACTE (the Kentucky Association for Career and Technical Education) offers individual member benefits, such as professional publications, interactive websites, professional development opportunities, and various insurance options, including professional liability.
KACTE is the legislative voice for Career and Technical Education (CTE) at the state and federal levels.
KACTE is the independent information source on CTE, with programs planned, directed and implemented by Career and Technical educators.
KACTE is the professional association for ALL CTE, with members at all instructional levels (middle schools, high schools, secondary career and technology centers, technical and community colleges, and universities), and at the Kentucky Department of Education and the Kentucky Community and Technical College System administrative office. KACTE members represent every program area discipline in CTE.
KACTE asks all Kentucky Career and Technical Educators to review the pages on this website and become informed about the issues facing Career and Technical Education in the Commonwealth. These issues affect your career, and making an impact on behalf of Career and Technical Education is a challenge for us all. Please consider joining with your colleagues in KACTE to meet the challenges and support your career.
KACTE is supporting you.
Please support KACTE.